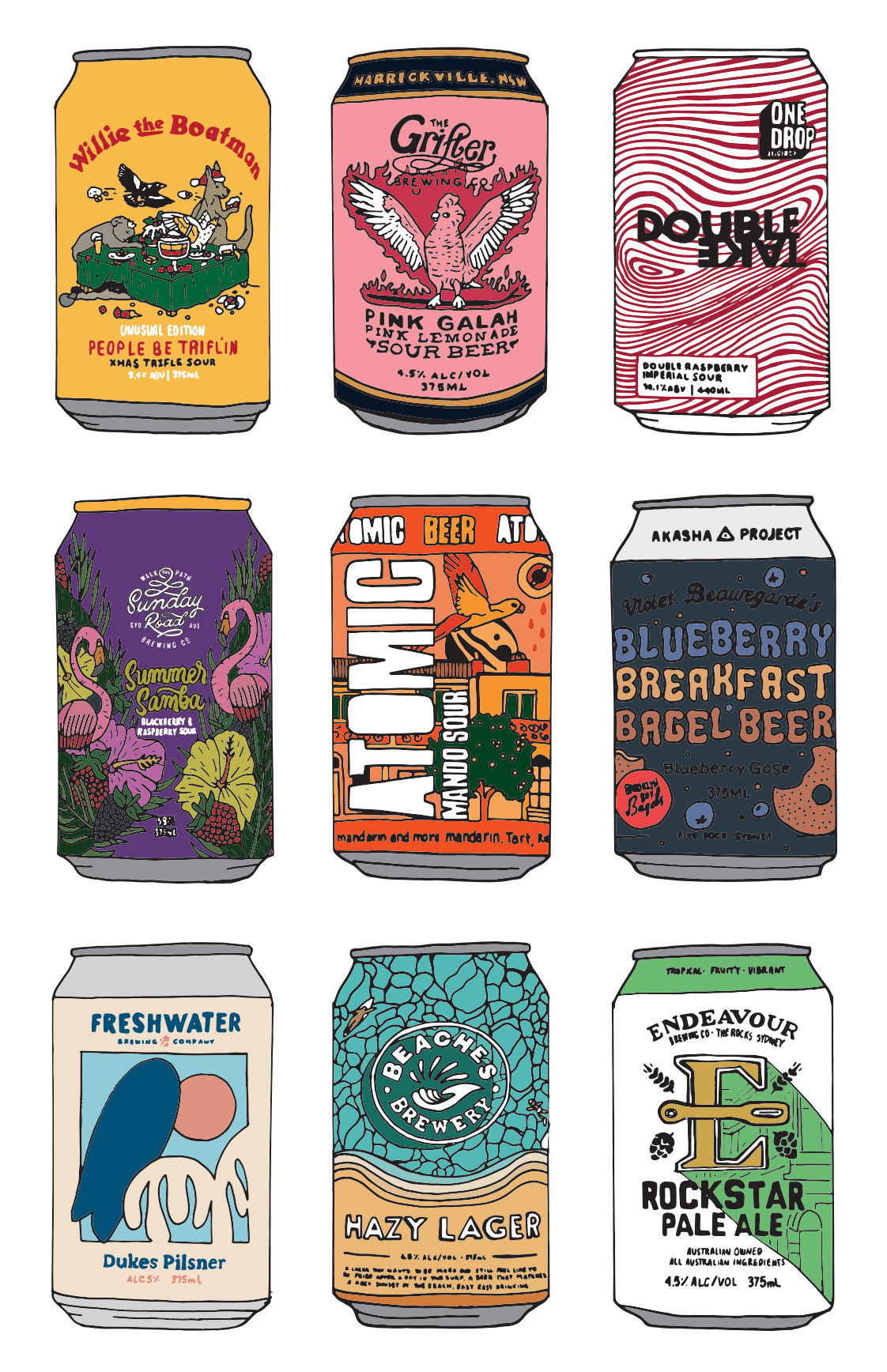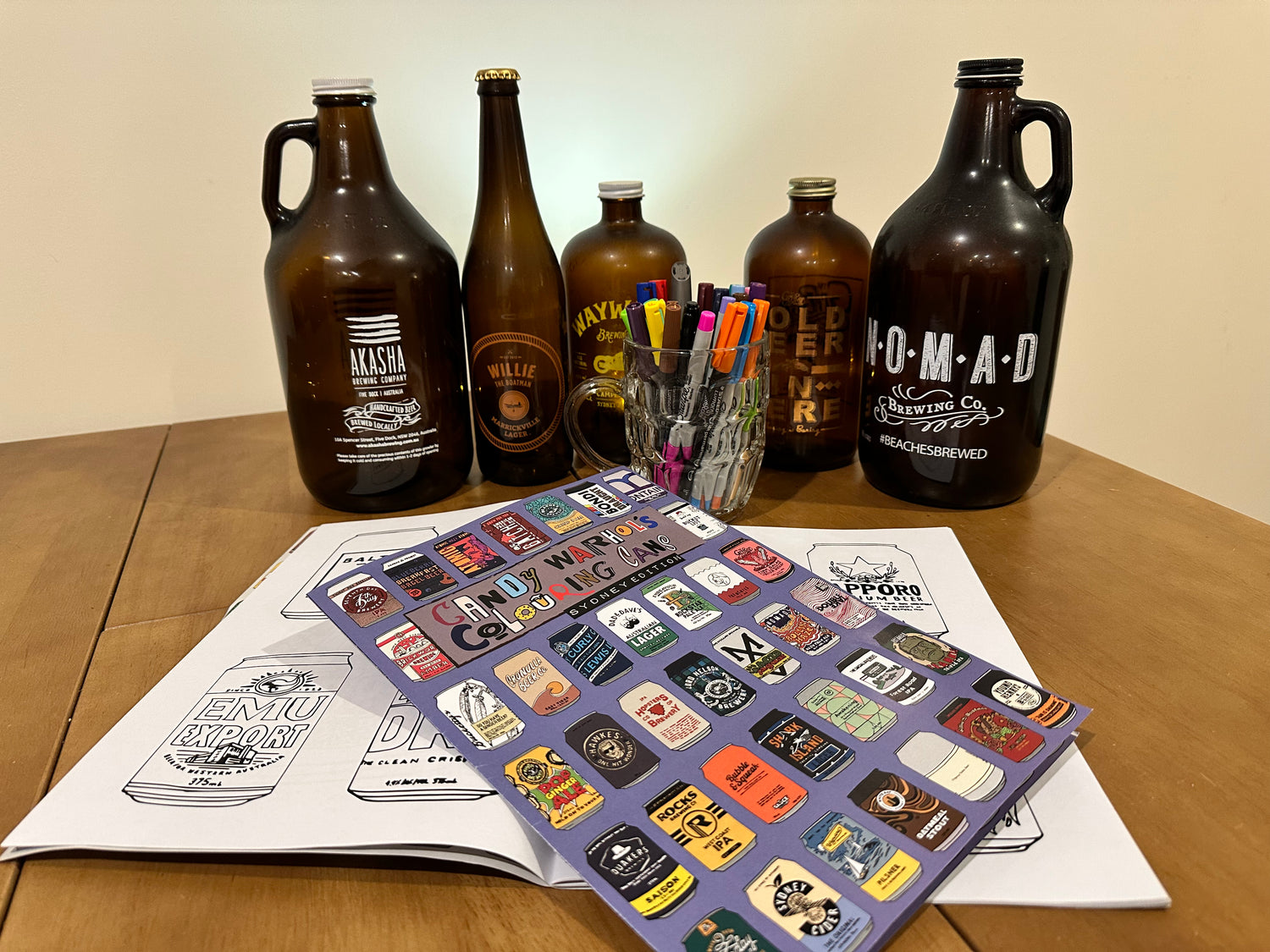 Candy Warhol's Colouring Cans
Sometimes we don't need to sink cans to appreciate them. In the months crafting this project, I've spent a lot of time searching high and low for the best Sydney, Melbourne and Tassie breweries, and then finding the most quirky and creative cans they have to offer. Welcome to Candy Warhol's Colouring Cans - a colouring book, created for adults. Crack open your can of creativity, escape into colour and let the good times roll in a session you'll never forget.
Buy a book!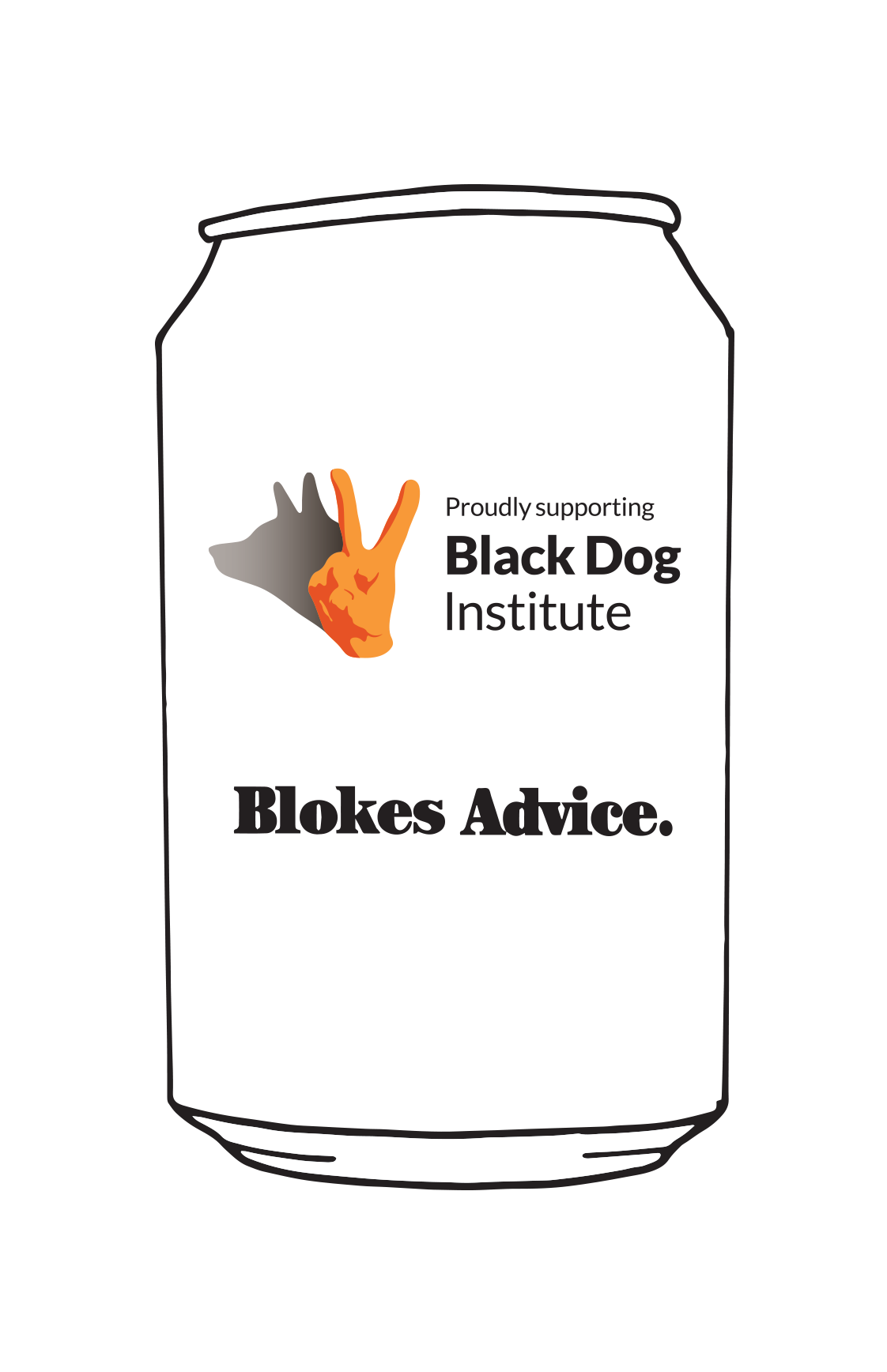 Sometimes... we're just not ok.
Along with Black Dog Institute we're looking to break the stigma about discussing mental health.
The first step (and the hardest) is usually turning to a loved friend, colleague or family member, and telling them when you're not doing well. Some people find this extremely difficult but we want to make it easier.
Research shows just 10 mins a day of colouring in reduces anxiety and depression. We also believe it clears up the filters which might block you from processing and communicating what's really on your mind.
Life can get better, and it might start with colouring in your favourite cans. 10% of profits from all Candy Warhol book sales are donated to support Black Dog Institute's vision of a mentally healthier world.
Let's be real
It's not so much about the beers nor their cans but more the company we keep, the good times we share and the memories we make.
Cheers,